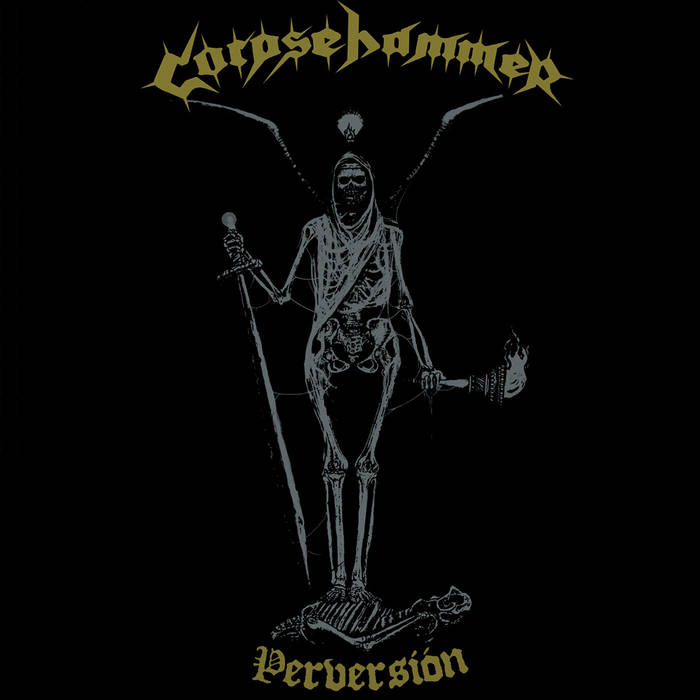 Corpsehammer
Release date:April 13th, 2018
Label:Morbid Skull Records
This trio is consist of a Chilean vocalist and two Swedes if I'm not mistaken but just like Temple Below I featured them on here because it's some good Black/Death Metal, even the songs are sung in spanish/english.the band has two earlier EP's and this latest one picks up were the last one left off.
Three tracks of hellish blasphemy in the old school vein no doubt, Reino / Sangre Del Diablo is a great starter as the opening spoken part breaks into the second part of the song and there you get what the band has to offer but the next track Rito & Magia is the one that got me best all forces at full speed and the vocals of Midnight Horror are really something else very powerful with that gut feeling to them, same goes on Sexo & Muerte which ends this as an outro takes us away.
I'm ready to hear a full lp from these guys, this is some good filthy shit worth checking out.