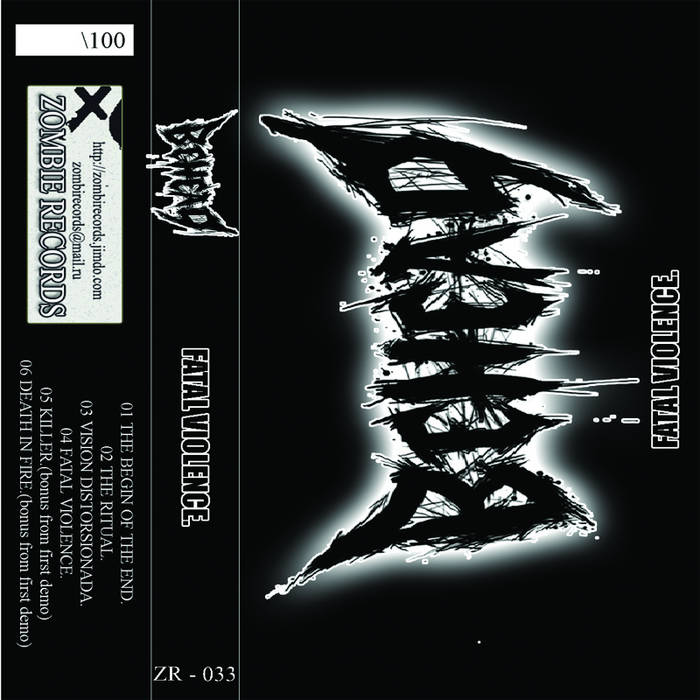 Behead
Release date:January 13th, 2015
Label:Zombie Records
8/10

So here we have the first EP from this Death/Thrash band a total 5 tracks plus an intro (The Begin of the End).The Ritual starts this out and this song sounds promising but when they slowed it down it kinda took something out of it for me.Vision Distorsionada this one is their only one sung in Spanish and it's a good one love the drumming on this one as well this song is written perfectly.The title track Fatal Violence this one has Death written all over it in the beginning but once the vocals come in it takes a life of it's own and even some sounds of old Swedish DM scene are heard on here good stuff.
The next two tracks Killer and Death in Fire are listed as bonus and you can definitely tell by the sound quality that they were recorded later on and show how much the band progressed in such a short time and it's getting better with age,this band has caught my eye and as in the NWOCTM post earlier the first track on there is by Behead from whats next on their agenda.
You can get this at their label's site if there is any left as it was only pressed to 100 tapes and it's based in Russia.you can also get in contact with the band directly at their Facebook page.
Here is the full EP.